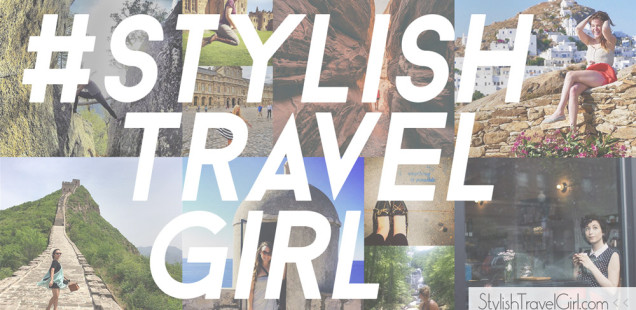 Best of Instagram: Featured Stylish Travel Girls (Summer 2015 Edition)
What is it about travel photography that makes travel so enticing? In a single frame we get a glimpse of a moment in someone else's life, a look at their experience in an unfamiliar place. Perhaps it's our chance to live vicariously through another. Or maybe it's our inspiration for making travel plans of our own. An emotion, a sense of place, a person's style… so much can be captured in a single-frame.
Three months ago, we posted our first round-up of #stylishtravelgirl posts on Instagram. Now it's time for round two!
Again, I'm happy to report we had some fantastic (and ever so stylish) entries — and here we have her again: the stylish traveling woman is BACK. She's fashionable. She's adventurous. She's photogenic. And she's all over the globe! 
---
Summer 2015 Featured Stylish Travel Girls
---
And now for just a couple extras, from the STG staff and contributing writers…
Read about sensory deprivation in Cindy's article about her experience and check out Cindy's advice for affording travel as a student!
---
I hope you feel inspired by this month's selection of stylish travel girl photos on Instagram.
Which one's your favorite? Tell us in the comments!
Thanks to everyone for your submissions. I can't wait to see our next round of submissions from all of you stylish travelers out there, so please keep tagging!
Didn't get featured this time? Not to worry! Our next #stylishtravelgirl feature post is less than a "world" away. Entries are accepted on a rolling basis, so keep tagging to your heart's content. Entries from past rounds are eligible for future selection, too, so all hope's not lost. We might just be saving your photo for a future featured post!
Photo submission tips: Want the best chance of having your photo selected? We just have a few guidelines. You'll notice all of our selected entries above have these things in common:
Female subject
Travel theme
Square format (no vertical or horizontal spacers)
Stick to those simple rules, and you'll surely have your face (or feet, or silhouette… we're flexible here!) plastered on our site in no time.
Win Jewelry for Awesome Photos
Not that you NEED more incentive to keep tagging — we just like giveaways! — but each month one lucky 'grammer will  receive a free pair of stylish travel earrings or another select piece of jewelry from our stylish travel shop.  Winners are announced in our monthly newsletter, so make sure you subscribe!
Author Profile
Diana is an outspoken, DIY-ing, star-chasing, hockey-loving, dog-owning, veggie-eating professional wanderer. And that's not the half of it. Not long ago she jumped ship from a comfy, predictable American life, sold all her stuff, and set out to explore the unknown. Now a full-time traveler, Diana believes that spontaneity, a smile, and an organized suitcase are the three key elements to a happy nomadic existence. Follow her personal travels on North To South.