Alaskan Chill (outfit)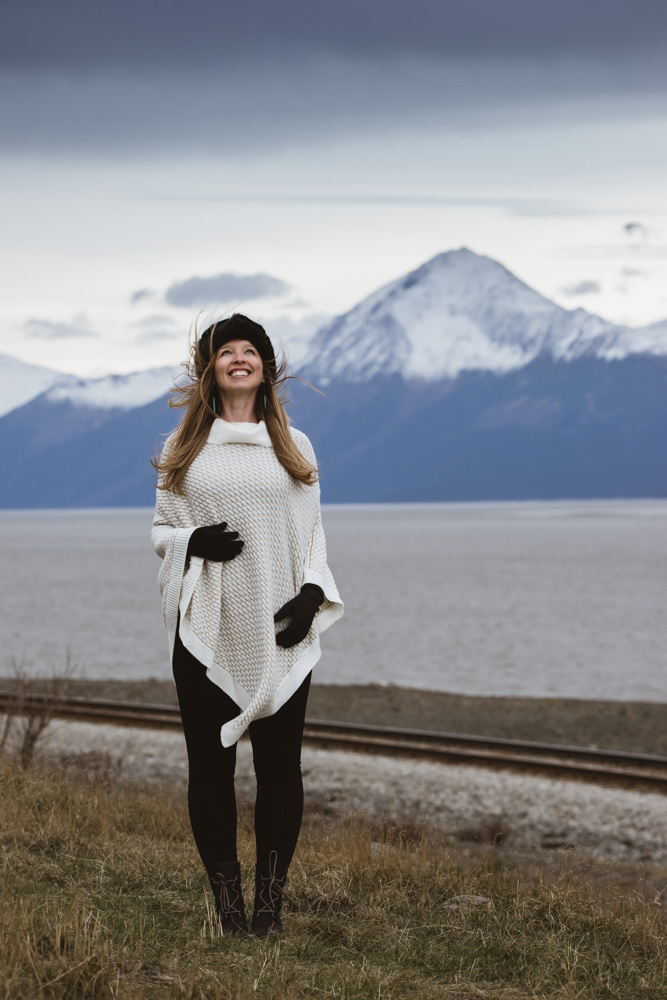 location:
Anchorage
It's officially cozy sweater, hot cocoa, and cuddle season!
Brrr! Last week I arrived in Anchorage to 40-something-degree weather and the sun lingering low in the sky. A week later, it's officially reached freezing temps, the wind now has quite a bite to it, and snow will no doubt be falling soon. I'm normally not a cold-weather fan, but I do love the feeling of being 'cozy.' Bundling up, flipping on the seat warmer in the car, sipping seasonal Starbucks treats, re-learning how to operate a touch-screen with gloved fingers… winter is coming. And quickly, I might add, here in Alaska. But with sunny Southern California as a home base, the Alaskan chill is a welcome change. Especially when it means I get to wear these adorable new SOREL boots and finally test out my fuzzy UGG snood against the cold (it does a fantastic job). And while I'm still finding plenty of opportunities to wear my fall jacket, this gold-threaded creme-colored poncho warmed me right up (in temperature AND appearance) on this cold and dreary day! Doubling up on my fleece-lined tights helped with that, too. My personal favorite thing about winter, though, is the spike in cuddle time with the boyfriend! So if the cold weather comes with my fair share of 'cozy,' well then, I'll welcome it with open arms. 
| | | |
| --- | --- | --- |
| Headband | Poncho | Earrings |
| Gloves | Tights | Boots |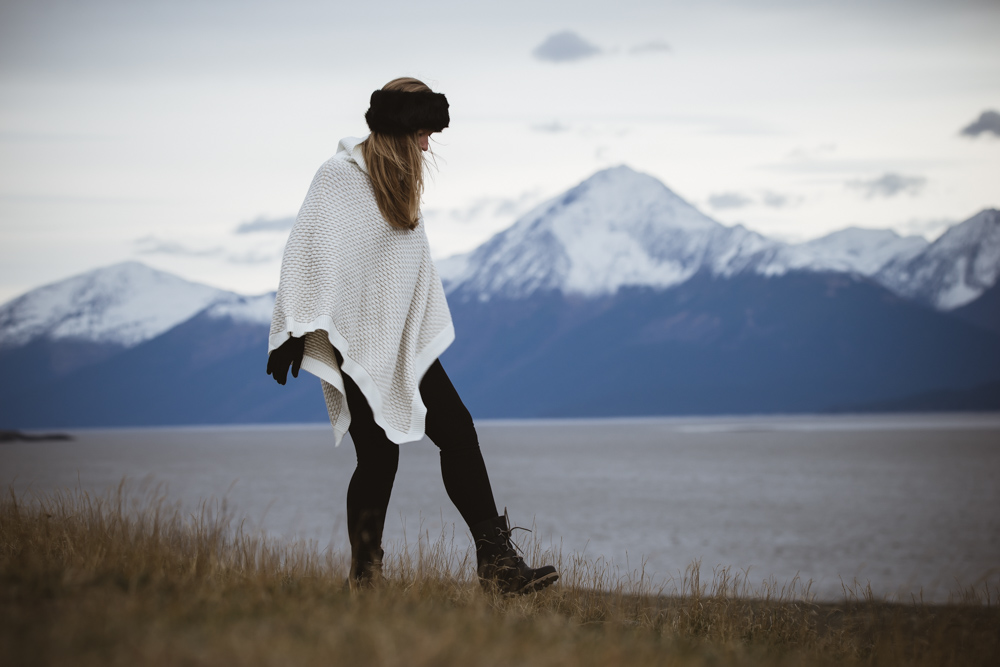 photographer: Ian Norman
Author Profile
Diana is an outspoken, DIY-ing, star-chasing, hockey-loving, dog-owning, veggie-eating professional wanderer. And that's not the half of it. Not long ago she jumped ship from a comfy, predictable American life, sold all her stuff, and set out to explore the unknown. Now a full-time traveler, Diana believes that spontaneity, a smile, and an organized suitcase are the three key elements to a happy nomadic existence. Follow her personal travels on North To South.