#stylishtravelgirl
Hey stylish travel girls — show us your travel style!  Tag your YOUnique travel fashion 'grams with #stylishtravelgirl.
Discover and connect with fellow female travelers. Just add #stylishtravelgirl to Instagram photos of you out exploring this great big planet we call home.
Tip: Share photos from past travels by commenting on or editing the description of your older 'grams.
Get Featured on Stylish Travel Girl!
Want to be a featured Stylish Travel 'Grammer? Tag your stylish travel Instagrams with #stylishtravelgirl for a chance to be featured on our site!
Our favorite photos will be featured in a quarterly post here on Stylish Travel Girl — see previous rounds of featured ladies here — including links to the owners' Instagram accounts.  It's a great way to increase your following and engagement on Instagram while also connecting with other women in the worldwide travel community!
So let's get tagging, ladies. Let the wanderlust begin!
Win Earrings!

Aside from getting a chance to be a featured #stylishtravelgirl (details above), a winner* is selected each month to win a pair of antique bronze travel-themed globe earrings. Winners are announced in our monthly Stylish Travel Girl newsletter.
*U.S. addresses only.
Full Feed Ahead!
Here's a taste of the world's latest #stylishtravelgirl Instagrams right here: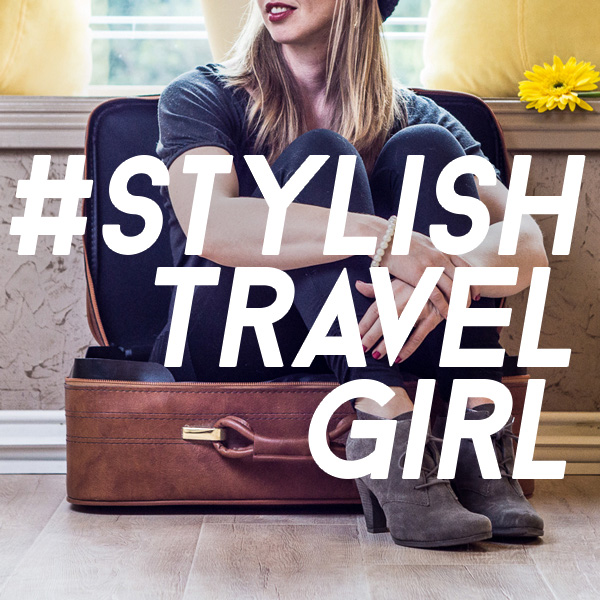 Author Profile
Diana is an outspoken, DIY-ing, star-chasing, hockey-loving, dog-owning, veggie-eating professional wanderer. And that's not the half of it. Not long ago she jumped ship from a comfy, predictable American life, sold all her stuff, and set out to explore the unknown. Now a full-time traveler, Diana believes that spontaneity, a smile, and an organized suitcase are the three key elements to a happy nomadic existence. Follow her personal travels on North To South.